Welcome to Hotel Apartments Villa Oranje
I am Rattana, the manager of boutique hotel "Villa Oranje", right in the center of Pattaya, Thailand.
It doesn't matter, if you rent an apartment here for a month or longer, or just for a holiday. We welcome everyone! Check out our affordable high quality rooms.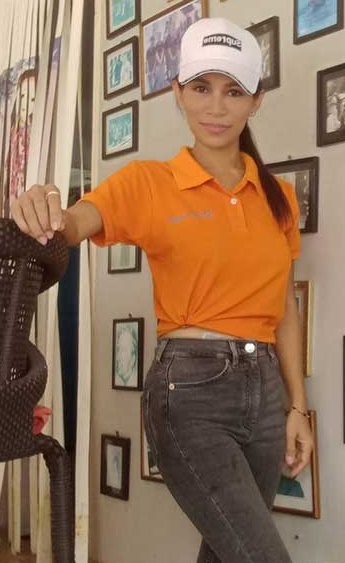 Why choose a room at hotel apartments villa oranje?
Our rooms are at an excellent location. Close to all action, but in a quiet and safe street.
Our Dutch themed hotel, that welcomes guests from all over the world is how the Dutch say "gezellig", cosy to stay at.
We really do the extra mile for our guests. We are limited to 16 rooms, we have the time to give you a great experience and personal touch! Guests like it! We have very positive customer reviews!
We offer long term and short term stays. If you wan to rent an apartment for a month or longer, that is also possible. Ask us for a long term stay discount.
While all rooms are part of our villa and share the pool, bar and library, every room has a private entry/exit.
A large part of our hotel is solar powered. The right wing rooms are served by solar energy.
We help you with everything you need during your stay. We are available 24/7 via WhatsApp or Line.
What is Villa Oranje in Pattaya?
Villa Oranje is a big villa, right in the middle of Pattaya, with 16 fully furnished apartments. The apartments or rooms at the villa are private with their separate own entrance and have excellent facilities.

All our rooms have access to our free private swimming pool, our private cozy bar, our free lounge to enjoy our free DVD's selection, a pool table and a little tropical garden to relax or simply to do some remote working via our ultra fast WiFi signal.

Choose your room, and book safely through our booking engine. No credit card and prepayment needed. Free cancellation. Lowest price guarantee!
Our economy rooms are cheap, but complete. Perfect for budget travelers. Our standard rooms are just as complete, but with quite some more space compared to our economy rooms. Our superior or Deluxe rooms make you feel like a king or queen in Pattaya, large spacy rooms with everything you need! All now currently for 990 Baht per night! Click on your prefered room below and book.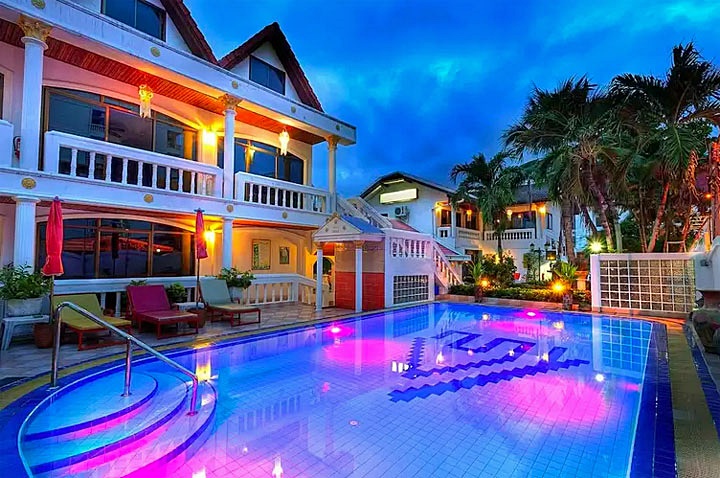 Check out our hotel rooms, right in the center of Pattaya
Checkout our cheapest rooms
Cheap economy double rooms with great facilities at hotel villa oranje
---
Checkout our standard double rooms
Comfortable affordable rooms in the city center of Pattaya
---
Checkout our DeLuxe /Superior double rooms
Feel like a king or queen in Pattaya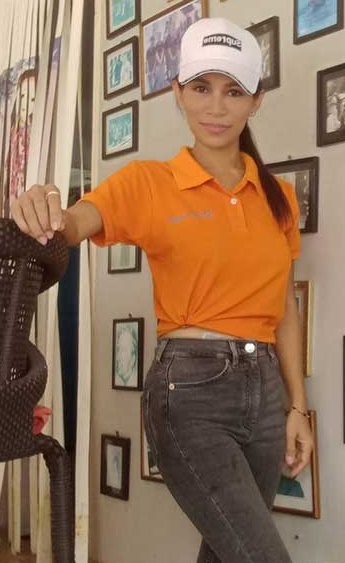 "With all our rooms comes free excellent service! We hope to see you soon in our hotel!"
Frequently asked questions on our rooms
Is Pattaya open for tourism?
Yes, Pattaya has re-opened for tourism. Pattaya is today back in full force. All bar's, restaurants have re-opened up again. As from july 1st Thailand has lifted many restrictions. You can enter Thailand with a vaccination, but also if you are not vaccinated you are welcome. A negative PCR test is in that case mandatory. Do check the latest entry requirements before you book a flight, or ask us.
Do I need a credit card to book a room at Villa Oranje?
No, a credit card or prepayment is not necessary. Just use our booking engine or just send us a whatsapp or email with your reservation requests and we will confirm to you. It is that easy. You can pay at the hotel in cash or card.
How to get to Villa Oranje Pattaya from Bangkok?
That's very easy. Our hotel is approximately 120km from Suvernabhumi airport and can be reached in a convenient 1.5 hours by taxi via highways. From Bangkok city center (Silom or Sukhumvit) the distance is more or less 150km. Taxi rides are between 1000 and 1500 baht. We are happy to arrange a taxi for you at a fixed price. Just ask us.
Are you on a budget or more adventurous, then there are also many busses that go to Pattaya, both from the airport and Bangkok busstation. Expect to pay around 120-150 baht.
Can I invite guests to my room ?
Yes of course, at our complex you rent an apartment, so it is possible to take a guest in the evening. Not any problem!
Do you offer long term rental?
Yes, we offer both short and long term rental. Ask us about the possibilities. We have discounts for longer stays as from a month.
What are your check-in and check-out times?
You can check-in from 14.00 o'clock. The check-out time is till 12.00 o'clock. When possible we have a free late /extended checkout, ask us for the possibilities.
Of course we store your luggage freely and safely if you have a late flight and if you want we can even keep your luggage for free for a couple of days, if you decide to travel a bit onwards.
How can I pay for my hotel room?
You can pay in cash or credit card at our reception.
Do you have a restaurant?
We have a small restaurant/bar where you can get your breakfast/lunch or dinner. We serve both European and Thai food at very affordable prices. A cold beer is also always available. Directly around our hotel you will find some wonderful street food stands and some small local restaurants. At a 5-10 minute walk from our hotel there are hundreds of restaurants at soi bukhao. So whether you stay in the villa, just around it or a little further, everything you need is available!
Is breakfast included?
Breakfast at Villa Oranje is not included in the price. Having said that, we do serve a great breakfast at low prices for our guests. You can checkout the menu here.